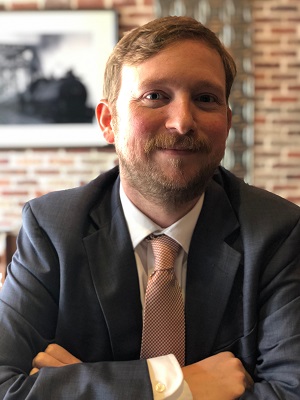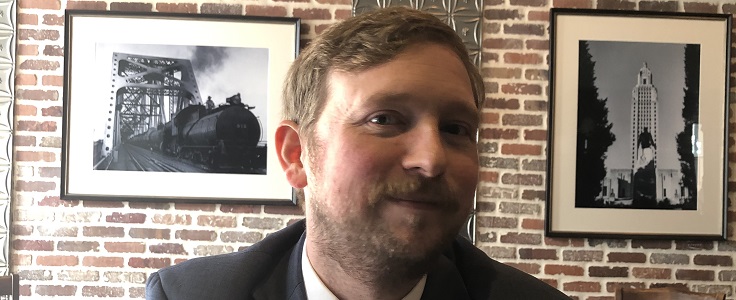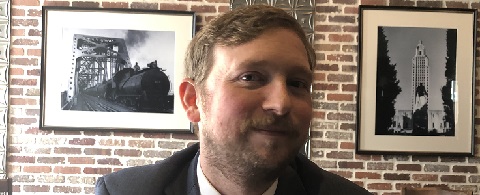 Résumé of James Michael Van Heyde
Currently living in Austin, Texas.
Work Experience
Vrbo, Senior Product Manager, Aug 2017 to Present
Product manager for Search & Discovery: Geography Platform, Destination Typeahead, Search Filters, Search Platform, Badges.
Led teams achieving substantial incremental revenue via A/B test winners
Worked closely with data science team to build a machine learning model of how travelers understand geographic features which often differs from geopolitical borders.
Led program to enable large scale understanding of beach access and beachfront worldwide.
Led data harmonization effort of geographic data between Vrbo, Expedia, and Hotels.com mapping 700k destinations together.
Supported internal stakeholders for all geographic needs.
Led feedback loop effort for ranking optimization and evaluation of new filters.
Led initiative to validate property owner data with geography and other data sources.
LegalZoom, Senior Product Manager, Jul 2016 to Aug 2017
My primary responsibilities at LegalZoom was to improve the registered agent and business compliance subscription products.
Product owner of the registered agent subscription, which was LegalZoom's largest revenue source

Expanded revenue for the registered agent program 40%.
Led large research effort to acquire large clients from competitors.
Led initiative to create a new sales channel with lawyers and accountants.
Created service to offer initial legal counsel for businesses that are sued.

Product owner of the business compliance subscription, which was LegalZoom's fourth largest revenue source.

Developed a new product to revive businesses that have fallen out of good standing with their state.
ReviewSnoop.com, Founder, Sep 2015 to Present
ReviewSnoop allows business owners to monitor their online reviews and photos from over 50 sources.
Foodio54.com, Founder, Nov 2006 to Present
Foodio54.com provides restaurant reviews for the US and Canada. It uses a nearest neighbor algorithm to conduct collaborative filtering to predict restaurants that a user should like based on previous rating data (similar to the way NetFlix recommends movies). I am responsible for every detail of the company, including developing new functionality, analytics, A/B Testing, advertising optimization, marketing, working with third party vendors, and search engine optimization.
Progressive Insurance, Nov 2002 to Jul 2016
Web Product Manager, Progressive Insurance, Aug 2008 to Present

My two main areas of responsibility included the consumer quoting section of ProgressiveCommercial.com and independent agent quoting for commercial lines on ForAgentsOnly.com. For both of these applications my duties included researching user data for improvement opportunities, developing high fidelity mockups for usability testing, internally promoting new functionality, drafting requirements, negotiating with IT, marketing strategies, product development, acting as an advocate for end consumers, and being the primary bridge between the marketing and IT divisions during development.

Designed the industry-first consumer quoting application for commercial auto insurance.
Managed state rollout after the initial launch.
Developed client side spell checking functionality for business type entry.
Initiated and guided an industry-first responsive design update for mobile and tablet consumers.
Initiated and mentored developers on page speed optimization techniques and obtained business buy in by demonstrating relationship between page speed and finish to start performance.
Maintained reporting of key performance indicators from a mix of internal databases and Google Analytics.
Developed data visualizations to help other application stakeholders.
Developed method for A/B testing when it was previously believed to be impossible given system limitations.
Developed and evaluate various A/B tests, focus groups, and usability labs.
Performed extensive competitive analysis to maintain industry leading usability.
Proposed trailer skirt advertising program.

Senior Web Developer, June 2006 to August 2008

I was responsible for the usability of the personal lines documents section, the electronic signature functionality, and the rates section of the consumer self service on progressive.com. My most important contribution during this time was to create a content management system for maintaining mockups that led to significant productivity gains for my team.

Web Developer, January 2004 to June 2006

I worked on the first web-based agent commercial auto quoting platform at Progressive. My main area of responsibility for this project was to translate the existing desktop quoting application UI into a familiar design based on Progressive's personal lines agent quoting application, and maintain high fidelity mockups of the new system while working closely with requirement analysts to ensure that all of the functionality was represented.

Customer Service Representative, Nov 2002 to Jan 2004

This is how I got my foot in the door at Progressive while I was finishing my computer science degree.
University of Texas at Austin, Instructor, Oct 2014 to May 2015
In the fall of 2014 and spring 2015 I taught an informal class on MySQL at the University of Texas. The class was well reviewed by students and may continue depending on my availability. The course used a postal code table, movie database, and server logs from Foodio54 to provide realistic large datasets for the students to explore a wide range of queries.
eCrafter.com, Co-Founder, Oct 2004 to Jan 2006
While it is no longer online, eCrafter.com allowed users to sell arts and crafts items online. At its peak the site had 1,500 members, however we could never get enough buyer traffic for them to make much money, although over $1,000 of sales did pass through the site. During that time period etsy.com was launched and eCrafter no match for them. While eCrafter failed, there was no way that Foodio54 could have existed without the lessons learned from the technical development, marketing, and eventual failure of eCrafter. From a technical standpoint, eCrafter used PHP and MySQL and had a lot of interaction with the PayPal API.
Embarrassing now, but the wayback machine saved a few copies.
Volunteer Experience
Red Cross, Hurricane Katrina, Houston, TX, Sep 2005
I worked at the Reliant Convention Center and Astrodome to help displaced residents find family members that had been lost in the evacuation. I was able to reunite dozens of families during this time.
Salvation Army, World Trade Center Attack, New York, NY, Sep 2001
Following the September 11th attacks, I worked with many other volunteers at the Salvation Army Headquarters in Midtown Manhattan to unload trucks of donated supplies from around the country, sort everything on the sidewalk, and then reload smaller trucks bound for Ground Zero per the request of the emergency workers.
Education
Hiram College, BA Computer Science, Graduated May 2005
Technical Abilities
Vrbo: Python, MS SQL, Geo Spatial Algorithms
Foodio54.com: PHP, MySQL, Titanium Mobile, HTML, CSS, JavaScript, Responsive Web Design, Search Engine Optimization, A / B Testing, Google Analytics
Progressive Insurance: HTML, CSS, JavaScript, Java (Android), Responsive Web Design, SQL, Google Analytics
Other experience: ActionScript, ASP, C, C++, C#, Python
API Familiarity: Google Maps, Google Places, Foursquare, PayPal, Stripe, Single Platform, SeatGeek